Alice – Female DSH 12 Weeks a 5/10/18 cn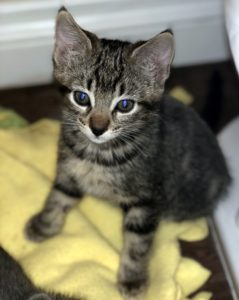 This is Alice. She is a 12 week old spunky female kitty. She loves to play and chase her brother. She is a happy kitty who is full of energy. She has the most intriguing marking of swirls and stripes.
Comments
There are no comments on this entry.
Trackbacks
There are no trackbacks on this entry.