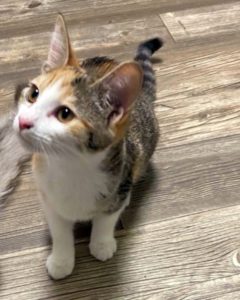 This is 14 week old Cali. She is a playful
Little gal. She loves to chase after her toys and feathers. She was found with her siblings on the streets in the cold and rain. She has a great amount of energy and adjusts well
to new situations. Her adopt fee is $125.00.