Emery – Male DSH 14 Weeks a 8/25/18 fh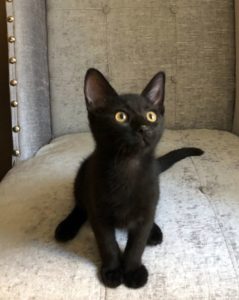 This is 14 week old Emery. He's a lovable little guy. He loved human attention from the minute he was rescued. He will purr and cuddle with his favorite companion for hours. He's plays with his ball toys and enjoys chasing a feather toy. He anxiously awaiting his forever home. His adopt fee is $125.00.
Comments
There are no comments on this entry.
Trackbacks
There are no trackbacks on this entry.