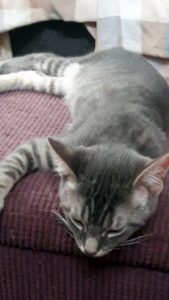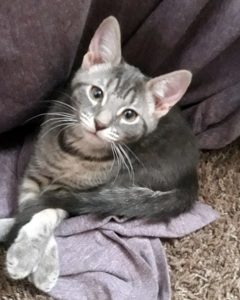 Gertie is part of a litter of 4 females. She is adventurous and loves to
play. She and her sisters are all very active, with lots of energy. They
love other cats and were raised around dogs, but Gertie tends to get
spooked by dogs and loud noises. She would prefer a quiet household. She
has a loud purr when petted. She would most likely do best in a home with
another cat, since she really seems to enjoy the company of other cats,
and especially likes the males in her foster home. Her adopt fee is $125.00.