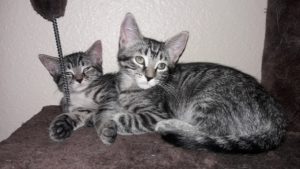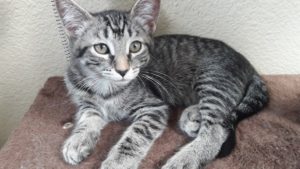 Gretchen is part of a litter of 4 females. Despite being the runt of the
litter, she was the most brave, most curious from day one. She and her
sisters are all very active, with lots of energy. They love other cats and
were raised around dogs. She is the most interested in what her humans are
doing, including checking out the fridge every time it's opened! She would
most likely do best in a home with another cat, especially a male, since
she really adores the males in her foster home. Her adopt fee is $125.00.