Honey Bun – Chihuahua/Miniature Pinscher Mix
This is Honey Bun, who is a male, nearly 4 years old, 24 lbs  Chihuahua and possibly a Min Pin with many mixes. His owner passed away recently and he finds himself looking for a new home. He has a happy personality, is friendly and energetic. He is new to us, so we are learning his traits day by day.  He is house trained, looks forward to his daily walks, and seems OK with other dogs, but may like to be the only dog, as he was in the past. He is friendly with people and with children over the age of five. Is well behaved in the car and likes to play with his toys.
If interested, please complete an application at:
https://forecloseduponpets.org/dog-adoption-application/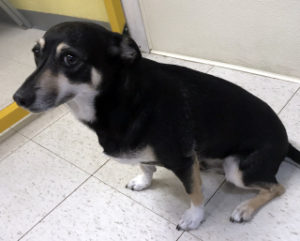 Comments
There are no comments on this entry.
Trackbacks
There are no trackbacks on this entry.