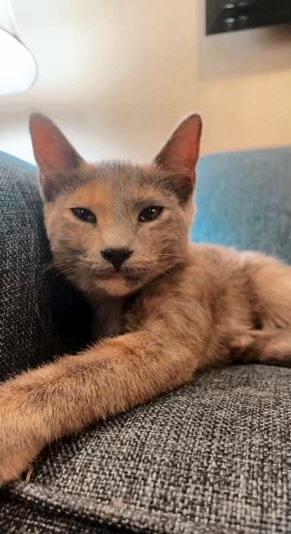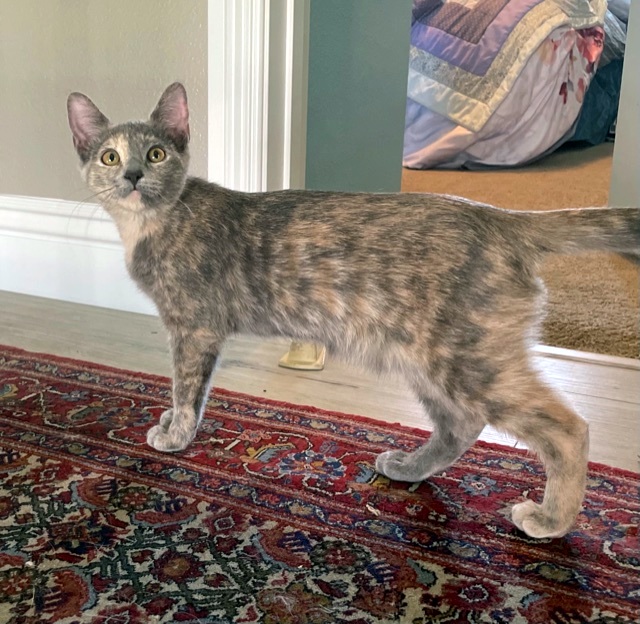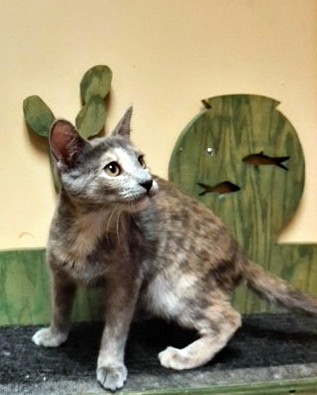 Lilac, dilute tortie, DSH
Lilac (aka Lyla) is a sweet, playful girl. She's pretty independent,
and tends to play on her own; one of her favorite toys is the cat
dancer. She likes to play with other cats, but she is not a favorite
of her sisters. She's pretty petite, compared to her siblings, and
tends to prefer dry food, or poultry flavored wet food. She is fine
around dogs and would probably do best in a home with another cat.
Probably a better fit for older children and adults. She is buddies
with Larkspur, if you're looking for a pair. Add her to your family
today!
If you are interested, please submit an application by following this link:
https://forecloseduponpets.org/cat-adoption-application/ The adopt fee is $125.00.