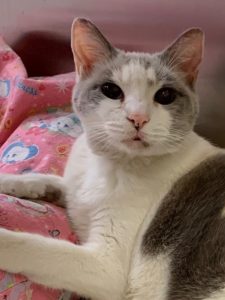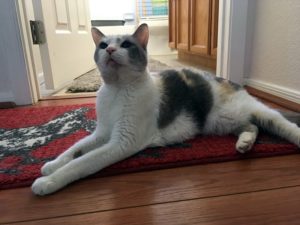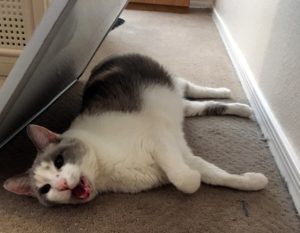 Patches is sweet beautiful calico girl! She takes a little time to get used to a new environment, but she loves pets on her head and neck and will coo like a pigeon. Patches also loves catnip and treats. She has put some weight on and will need further help shedding a few pounds.
Patches is cautious of new dogs, but after a little time, she got along just fine with calm dogs in her foster home. She never really warmed up to the cats in her foster home, so it's recommended she be the only cat in her new home.
Patches is a mature cat, but with that maturity you get perfect litter box manners and an appreciation for naps! Patches is on a prescription, approximately 18 cents per pill, that is necessary to maintain her thyroid levels. Luckily, it's not expensive, and she happily eats the pill in pill paste or a pill pocket. Do you have room in your heart to give this mature lady her forever home? Her adopt fee is just $40.00.