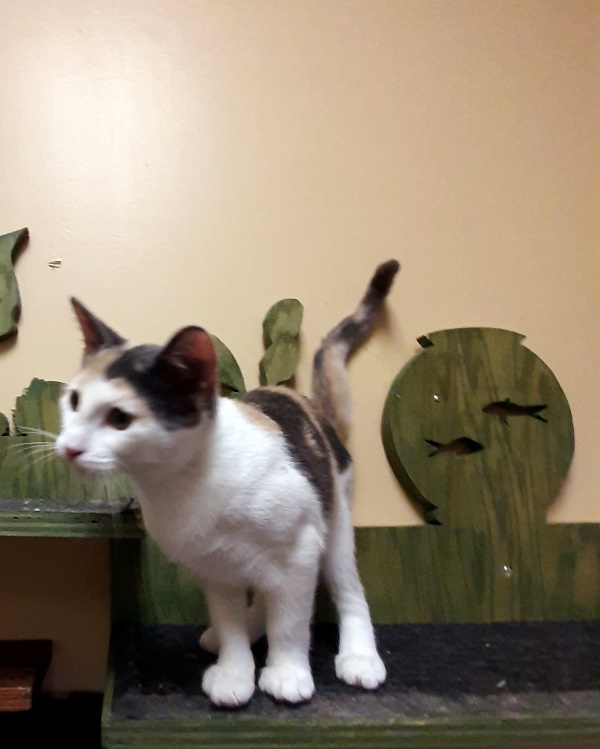 Peony, dilute calico, DSH
Peony is a beauty, who takes a bit of time to warm up to you. She
purrs when she is held. She's fairly independent and likes to explore.
She gets along well with other cats and doesn't mind dogs. She likes
both wet and dry food, and isn't fussy about flavors. She'll likely
not be a lap cat, and would do best with older children and adults.
She gets along great with her sister Pansy, if you're looking for a
pair. This beauty would be a great addition to your family. If you are interested, please submit an application by following this link:
https://forecloseduponpets.org/cat-adoption-application/ The adopt fee is $225.00.