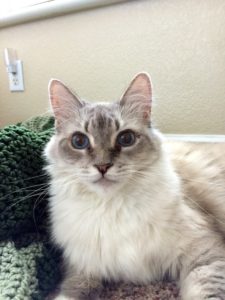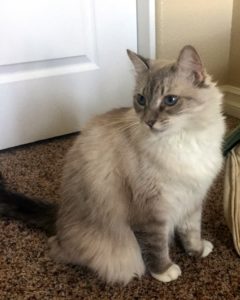 I use to be a spoiled and loved cat by my special human who passed away.
I was so upset I meowed and meowed and now I can hardly meow a peep.
I'm just starting to get my voice back. I was very sad and stressed when I
was left behind. I have lived in a quiet home with my two cat friends so I'm
very good with other kitties. I've never been around small children or dogs so
I'm not sure how I will act. I love the cat tree with the scratching post and I
will sit in the tree and look out the window for hours. I like my feather and
ribbon toys and I'm really good with using my litter box. I hope someone
notices how mellow and kind I am, as well as BEAUTIFUL. I am just four years old and my adopt fee is $80.00.