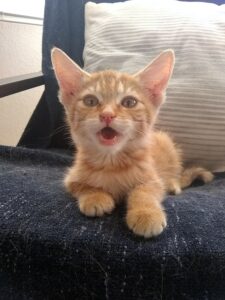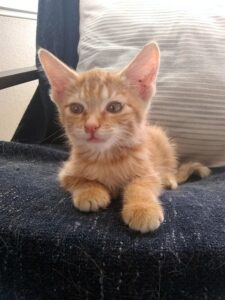 Sugar, 7 weeks
Adorable kitten seeking a lifetime best friend. I enjoy cuddles and lap time, sleeping next to (and on) my bestie and letting you know how much I love you by purring instantly when I am picked up. I will follow you around and let out tiny little squeaks when I need attention. I will lay in front of the computer while you work so you don't get lonely. If you're looking for an affectionate 24/7 companion, I'm your guy!
Kitten adopt fees are $175.00, they comes spayed or neutered/chipped/snap tested/vaccinated and dewormed. If you are interested, please submit an application at: https://forecloseduponpets.org/cat-adoption-application/
This kitten is available for pre-adoption only, it has not been fixed yet, but will be done soon!