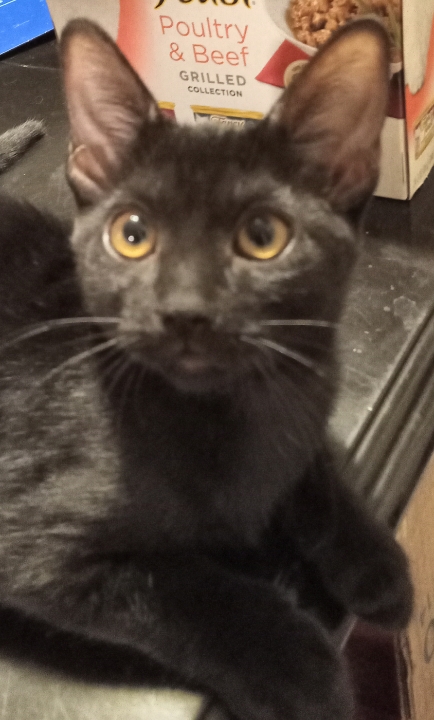 This is 12 week old stunning Victoria.  She's a low energy kitty and  is happy playing with her tail, shadow, or a quiet toy.  She would probably be okay being an only kitty. She's still affectionate and likes pets.  She will sleep next to you the entire night. She's a great kitty!
If you are interested, please submit an application by following this link:
https://forecloseduponpets.org/cat-adoption-application/ The adopt fee is $225.00.