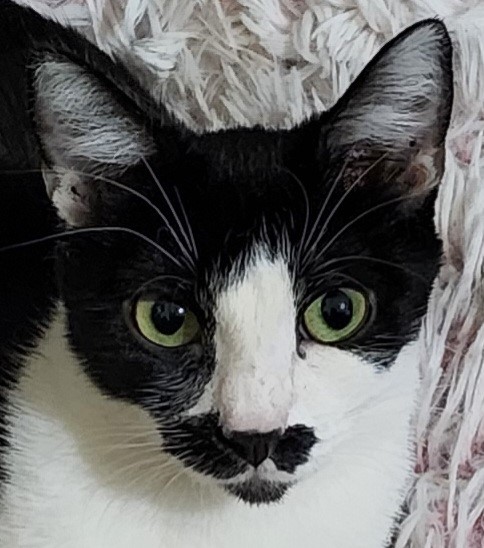 Sierra was found dumped and abandoned in wetlands park. Luckily, a cat angel saw her and rescued her right before she became a coyotes lunch.
She is a very sweet cat, but will be shy at first. She does not like being picked up, but loves cuddles and pets. It may take a week or so for her to warm up to her new human family.
She purrs and meows a bit. A soft meow. She loves comfy blankets.
She doesn't mind our kittens, but is not really fond of our dogs. She gets along with other cats, but it would be better if there is only 1 or 2 other cats.
She is beautiful and loving. Just give her a chance.
If you are interested, her adopt fee is $125.00, please submit an application at:
https://forecloseduponpets.org/cat-adoption-application/