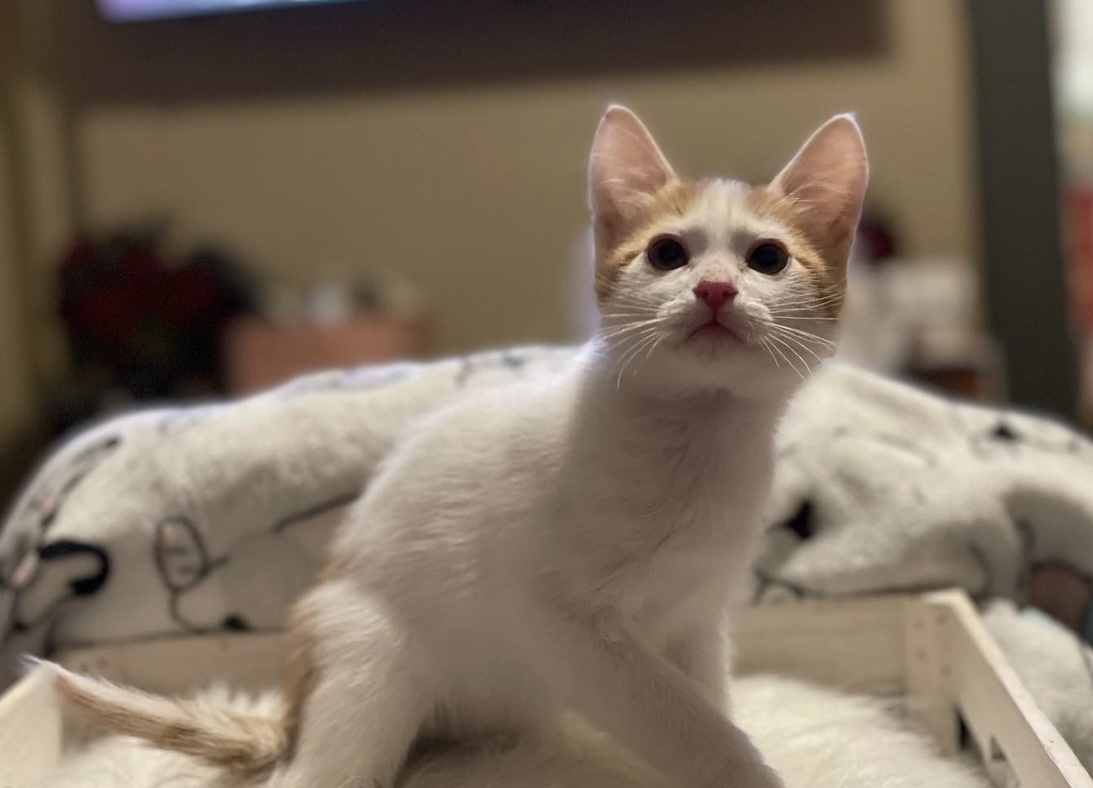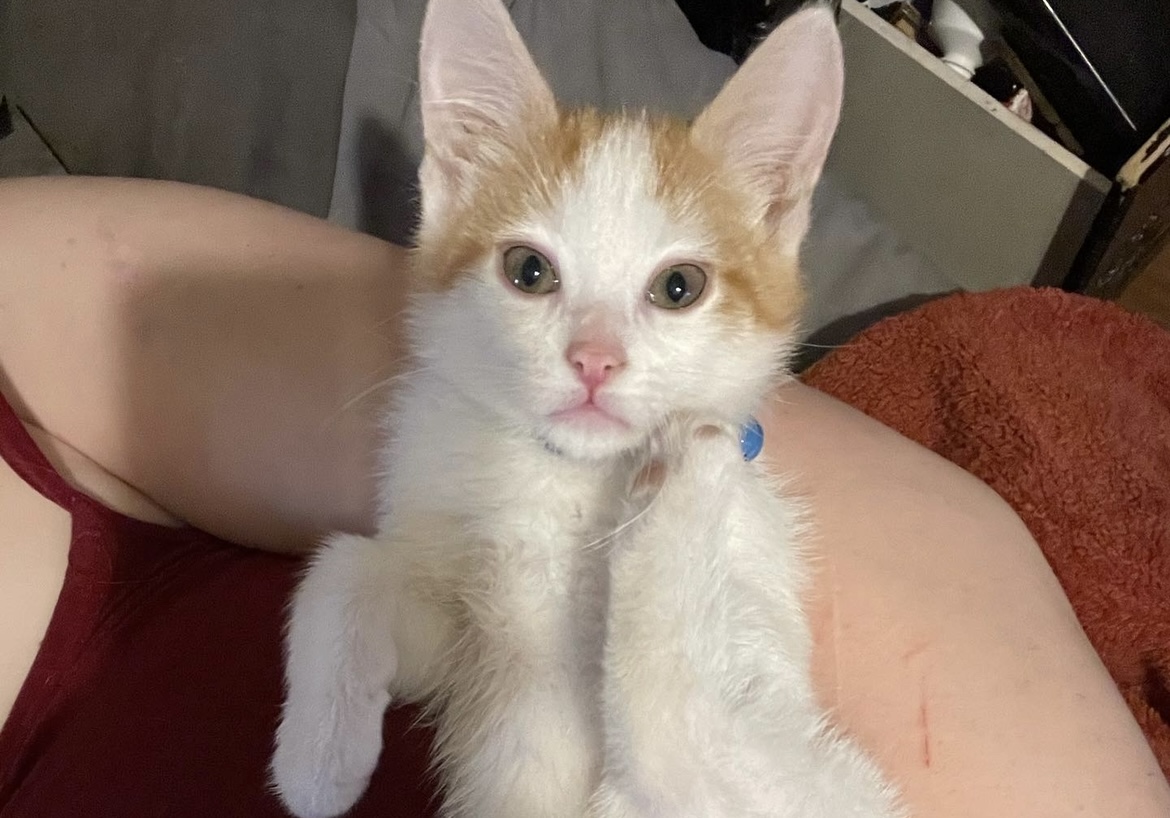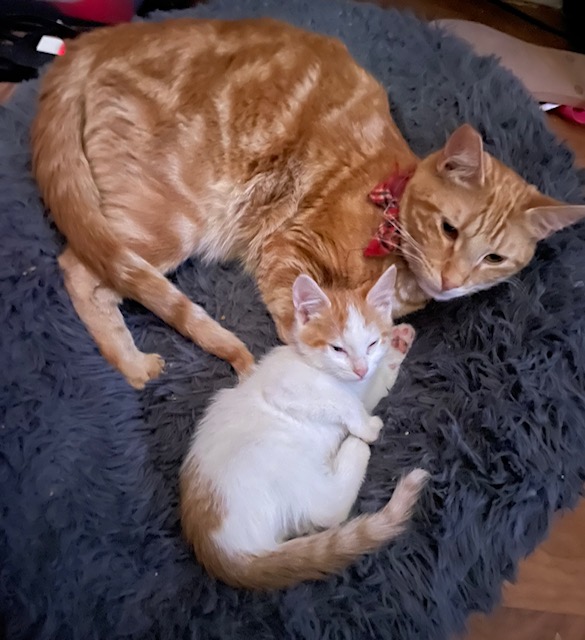 Sunny
Male DSH orange and white
DOB March 12, 2022
Hi I'm sunny and just like my name I am a ray of sunshine that loves to be held and snuggled. I also love to talk to you with the sweetest little squeak you'll ever hear, I'm very brave and will follow you around wherever you go. I love playing and snuggling with my cat and dog friends.
Please adopt me if you need a little sunshine in your life.
My brother is cloudy and my sister is stormy.
We are miracle babies, our mom was rescued in a hoarders yard and taken in to be spayed but they didn't realize our mommy had milk until 30 hours after she was rescued, everyone panicked and thank fully a neighbor of where our mommy was picked up found the 3 of us stuffed in a couch in the yard. We were only 7 days old when we went 30 hours outside without the protection of our mom. So we've been deemed the miracle babies.
Now we get to be adopted and spend our whole lives inside with our people, come meet me! The adopt fee is $225.00, please follow the link and submit an application at: https://forecloseduponpets.org/cat-adoption-application